WARNING DRIVER CPC IS IN HIGH DEMAND
Tuesday September 2017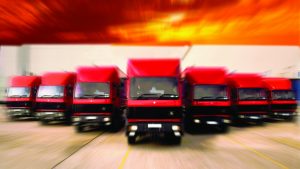 September 2017 is the start of the final two years of the DCPC deadline for the majority of drivers with a DQC expiry of September 2019.
According to the statistics published by the DVSA the final two years of the DCPC cycle is the peak period for drivers to complete their 35 hours of approved training.
During the final 2 years of the first cycle of DCPC (2013&2014) 15,640,792 periodic training hours was uploaded bringing the total number of hours uploaded since Driver CPC was introduced (2008 Passenger & 2009 Road Haulage) to 24,154,550.  This means almost 74% of the total periodic training hours uploaded took place in the final two years.  In addition, these figures do not include the 1,104,910 training hours uploaded in September 2014 which can almost be categorised as late entries or on the last minute!
It is estimated, based on the information published by DVSA the same pattern has occurred since Sept 2014 resulting in a total number of 14,874,106 periodic training hours to be uploaded before Sept 2019 in order to reach the same amount as the previous cycle.
This would therefore imply the demand for Driver CPC training course to increase over the next 2 years and to warn our customers not to leave it to the last minute as availability may be limited.
We provide Driver CPC courses in Lancashire and surrounding areas to meet our local customer needs however we also have a National customer base and are willing to travel the length of the Country to provide our customers with an outstanding service.
Additional public courses have been scheduled to help provide options for our customers so please contact us on 01282 687090 if you are now ready to plan your training.