End of an Era as Nigel Retires!
Tuesday May 2021
Nigel will be retiring at the end of May, after serving 18 years!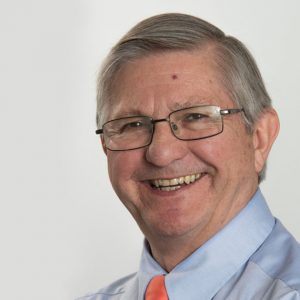 Nigel has been employed with Specialist Training since 2003 and is a valuable
and well-respected team member. Nigel has delivered many transport related
courses over the years building great friendships with many of our customers.
I feel it necessary to provide a very summary of Nigel's story over the years for
those who did not have the opportunity of meeting him.
Nigel is the deserving winner of the Driver CPC Instructor of the Year 2018
from the prestigious national awards Talent in Logistics. We are very proud of
his achievements.
Despite Nigel's home being in South Wales he still managed to commit to
working for Specialist for all those years. This was made possible as Nigel
resided in his caravan situated in our Warehouse. Those trainees who have
been to our premises in Accrington would have seen the caravan in situ and
was often a topic of conversation!
Nigel has without doubt earnt his retirement and whilst we will miss him, we
wish him well.
We will be celebrating Nigel's retirement and raising a glass or two! If you
would like to pass on your best wishes, then please comment and I'll make
sure Nigel sees these!