Healthcare Waste Management
Tuesday August 2017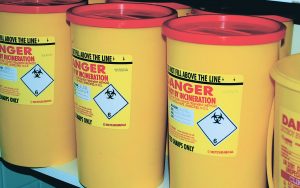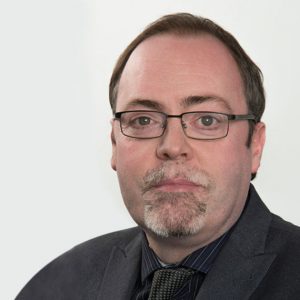 Specialist's Technical Director DGSA and Healthcare waste consultant, Mark Butterworth, has recently delivered our 'Healthcare Waste Management' course for those who have managerial responsibility of managing waste within a Healthcare setting.
The course was attended by several members of staff who take their responsibility seriously and look to understand the requirements and key principles governing waste within a Healthcare environment.
The course  they attended primarily focussed on understanding the legal requirements across all relevant regulations associated with Waste in an Healthcare organisation. Areas covered included:
–  Environmental Protection Act
–  Waste (England & Wales) Regulations
–  Controlled Waste Regulations
–  Duty of Care – Code of Practice
–  Hazardous Waste Regulations
–  Environmental Permitting Regulations
Technical Guidance WM3 – Waste Classification
Safe Management of Healthcare Waste HTM
EPR 5.07 – Clinical Waste Permit guidance
Storage of Waste/Waste Compounds
Pre-Acceptance Audits
Landfill Directive
TEEP
Record Keeping
Training
Communication
Enforcement Agencies
The course aims to promote a systems-driven approach to waste management which embodies key principles that can be applied to any waste type.
The two day course delivered at the customers site was well received by the delegates.  A comment from one of the delegates who attended;
 'I found the two day Waste Management Course an excellent base for the my new role of Environmental Officer based at Whiston Hospital.

 I was very impressed with Mark our trainer, he explained our responsibilities in the management of healthcare waste in a clear and professional manner'

 Brian Jones, Environmental Officer – Logistics~ Medirest, St Helens and Knowsley PFI Hospitals
Mark Butterworth is regarded as an expert in his field working closely with many NHS Trusts, Healthcare facilities Management companies and Healthcare Waste contractors.  He has close links within the main regulatory bodies (HSE, DfT, VCA, & EA) enabling him to share an insight with delegates into the latest enforcement interpretations and actions.
If you require some of Mark's expertise then please give us a call on 0800 328 3297 where we will be happy to help