Powered Pallet Truck Training Applies to New Employees Too
Wednesday August 2017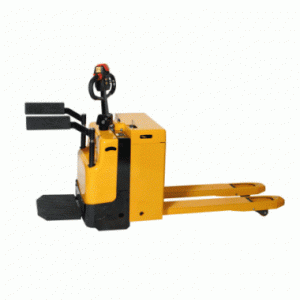 Recruiting new employees is a costly and timely exercise in ensuring you have found the right candidate.  Often, upon appointment, is when the formalities of looking after the new recruits in inductions and training can often be overlooked or handed over to existing employees to show the new person the ropes.
This was as in the case of a driver who had commenced employment at Aldi and only after 2 weeks was involved in an incident with a powered pallet truck which left him with severe foot injuries involving 2 toes being amputated and being off work for 6 months
Aldi were fined £1m and ordered to pay costs of £70,000 pleading guilty under the Health & Safety At Work Act 1974.  They admitted to relying on the new drivers shadowing other existing drivers before they started working alone.  The company did not have a standardised training programme in place for all drivers to undertake before they use the equipment.
The cost of training an individual to use mechanical handling equipment such as Powered Pallet Truck is only a few hundred pounds and can be completed in a relatively short amount of time.   The effort of doing it right far out ways the punishment in the event of a similar incident.
To find out more about any type of mechanical handling equipment training please give us a call on 0800 3283297.
Source: Motor Transport 14/08/17