Should SEPSIS be taught on a First Aid Training Course?
Tuesday October 2017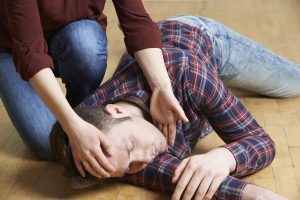 What is SEPSIS?
Should SEPSIS be taught on a First Aid Course?
In a recent conference held by First Aid Industry Body (FAIB) the subject of SEPSIS was covered detailing how SEPSIS is a life threatening condition caused by the body's reaction to infection.
6 million people worldwide die of SEPSIS each year, including 44,000 of those in the UK.  This figure is more than those who die in road traffic accidents, HIV and AIDS combined.
The UK SEPSIS Trust have issued guidelines to help assist in the early diagnosis;
Slurred speech or confusion
Extreme shivering or muscle pain
Passing no urine (in a day)
Severe breathlessness
It feels like your going to die
Skin mottled or discoloured
If medical attention is sought urgently then a full recovery can be made.
Currently, SEPSIS is not included as part of a First Aid course and therefore few people are aware of its symptoms.  The general consensus of First Aid professionals is that this should be included.
Specialist have taken the decision to included SEPSIS as part of their First Aid at Work course.  If you would like any further information on other areas of our First Aid courses then please give us a call on 01282 687090.