The Challenges of Attracting New Talent to the Transport and Logistics Sector!
Tuesday June 2023
The Challenges of Attracting New Talent to the Transport and Logistics Sector!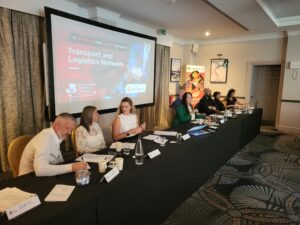 For many years there have been discussions regarding the recruitment challenges, aged labour workforce, shortages, poor working conditions and rising costs within the sector, all resulting in the negative image of today!
The negative perception on the sector has created a significant challenge in how to attract new talent!
In a recent event held by the East Lancashire Chamber of Commerce, this topic was yet again discussed by industry professionals, academics, career advisers and funding agents.
To summarise the thoughts of the attendees it was agreed by all there was NO shortage of drivers (within Lancashire), despite the media hysteria, but instead the challenges were within other roles in the sector, such as, warehouse operatives, planners, digital data analysts and trainers, to name but a few!
It soon became apparent, whilst there are several reasons for the lack of interest, the main one being the negative influences from parents and elders!
The negative perception of this generation is based on their experience over the years, and it is the responsibility of the sector to promote interest and educate these to help them encourage the young school leaver to join the sector.  Alongside this the industry needs to start talking to Primary school kids about the sector to change the perception at a young age, so that the industry is a chosen profession rather than one which we have fallen into!
The event was a success as it helped to bring clarity to the issue with a view of finding a way for making positive changes which need to be industry led!